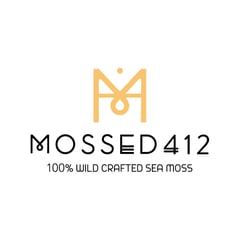 Sea Moss Benefits
Sea Moss is a species of red algae that grows near the coastline in rocky areas. In its natural state the color varies between brownish purple to greenish yellow.

Sea Moss is a superfood plant that is rich in vitamins and minerals vital for immunity, energy, skin, performance, and overall health. Magnesium and potassium are minerals essential to brain function and they also act as mood boosters. Both minerals are found in Sea Moss and play key roles in biochemical reactions throughout the body.

Long before its recent popularity, sea moss has been used for generations in places like Jamaica, Ireland, and Scotland as folk medicine. In these cultures it's often used to enhance the immune system and fight off colds.
It is highly important to cleanse your body on a regular basis to eliminate toxins, allow your body to heal itself, prevent disease, and to become stronger. Sea Moss pairs well with tea to aid in quick digestion. Sea Moss is loaded with fiber making it a mild and useful laxative to help soothe the digestive tract. Sea Moss is known to nourish and protect skin, preventing signs of aging and tightens skin promoting collagen production.
Removes excess mucus and phlegm

Reduces inflammation

Helps with weight loss

Boosts your immune system

Healthy PH level

Regulates appetite and digestive system

Nourishes hair, skin, and nails

Boosts mental health

Helps with acid reflux

Improves thyroid function

Reduces joint pain

Promotes sex drive
Calcium
Magnesium
Iron
Zinc
Potassium
Iodine
Phosphorus